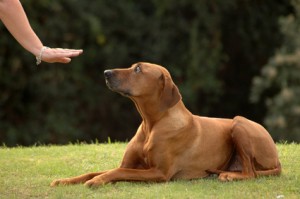 Behavioral Problems
Ramella's Canine Academy specializes in modifying and managing canine behavior.
Basic Obedience One-On-One or Boardwalk Training:
Basic Obedience Training is a service commonly requested among pet owners. This is a 5-week course that meets once per week at your home. Learn More
Advanced Obedience:
Basic Obedience is a prerequisite. Advanced obedience graduates will be able to demonstrate the same commands listed under Basic Obedience. Learn More
Puppy Orientation:
Puppy orientation is a course designed for people who have just purchased or adopted a dog and want to start off on the right track.  Learn More
Puppy & Baby Orientation:
This course focuses on families who are bringing home a new baby or infant and want to know how to properly introduce them into a dog-friendly environment. Learn More
Housebreaking:
We will go through the process of training your dog to urinate and defecate outdoors, or in a designated indoor area, rather than inside the house. Learn More
Protection 101:
Training your dog to protect your house, family, or place of business from possible threats or intruders. Learn More
Therapy Dog Training and TDI3 Certification:
If your dog is friendly, patient, confident, gentle, and at ease in all situations, they more than likely qualify for Therapy Dog Certification.  Learn more about Therapy Dog Training.